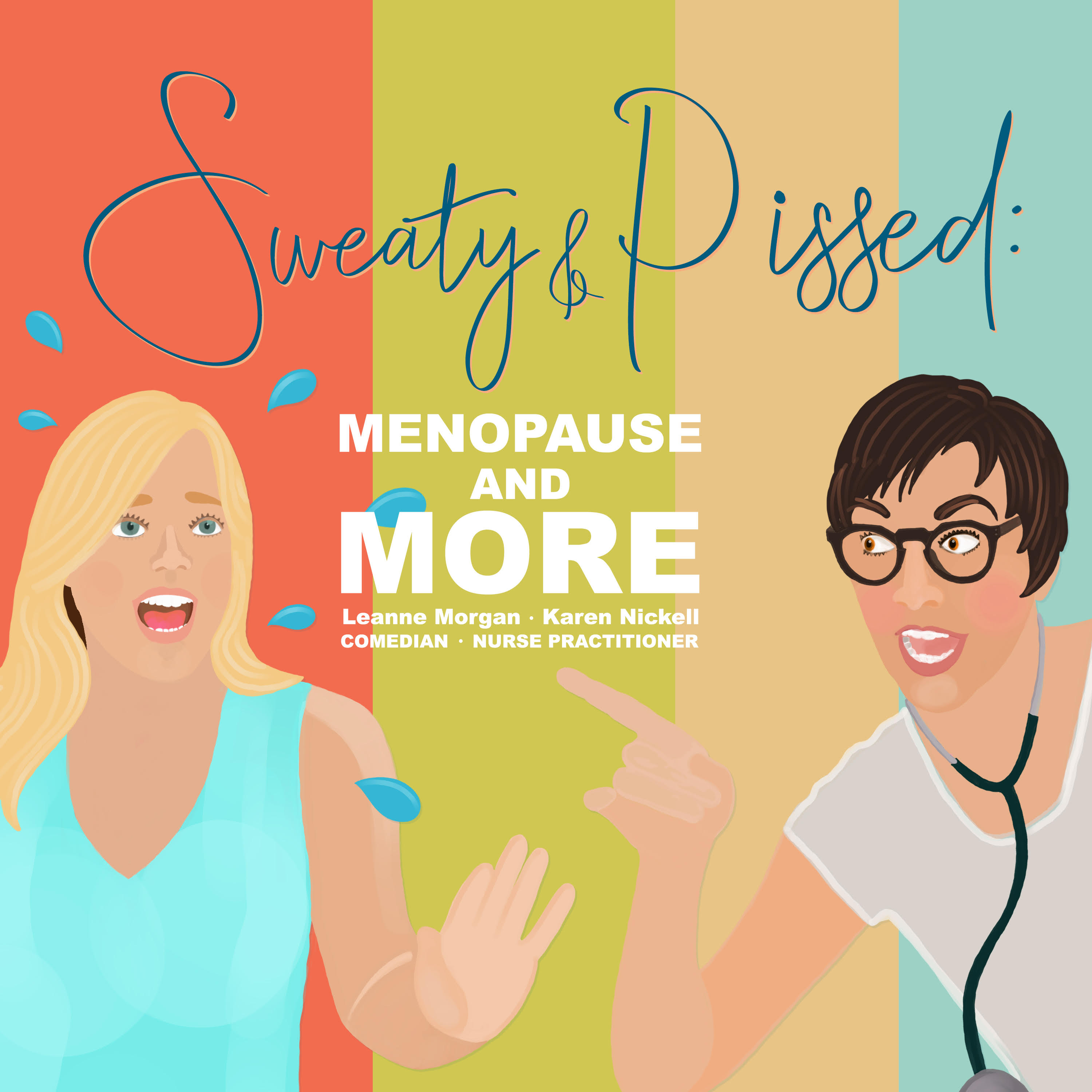 Sweaty and Pissed
Comedian Leanne Morgan and nurse practitioner Karen Nickell discuss the realities of menopause and the female midlife in a way that is both informative and funny.
Lichen Sclerosus: Do My Doin's Look OK?
Leanne and Karen talk about lichen sclerosus and Leanne checks on the status of her doin's.
0:00-1:00 — Introduction
1:00-4:00 — What is lichen sclerosus?
4:00-7:30 — What causes this?
7:30-12:30 — Treatments for lichen sclerosus?
12:30-15:20 — Tell-tale signs of lichen sclerosus