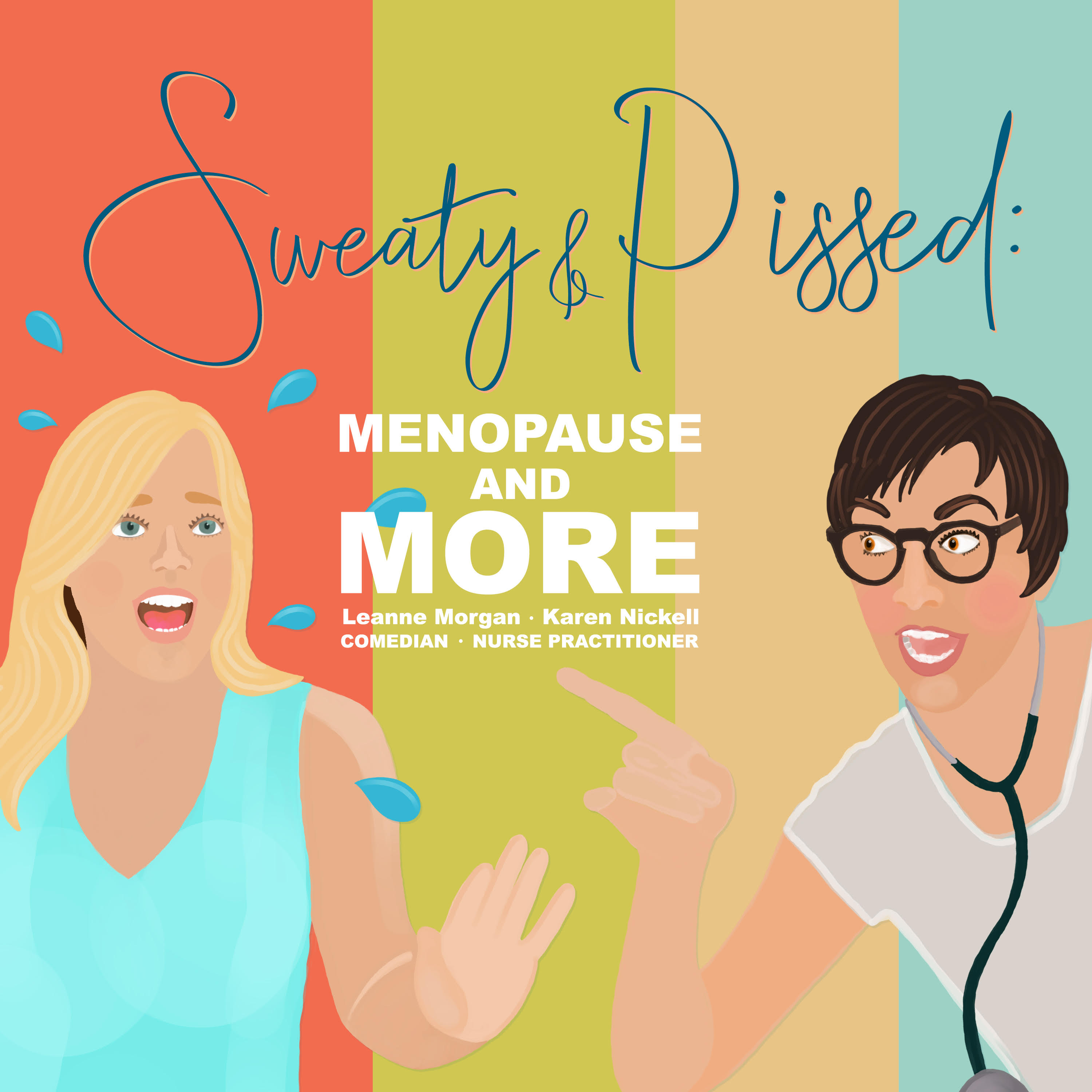 Sweaty and Pissed
Comedian Leanne Morgan and nurse practitioner Karen Nickell discuss the realities of menopause and the female midlife in a way that is both informative and funny.
Breast Cancer and Nipples Above the Crease
Karen and Leanne discuss Breast Cancer Awareness Month and try to figure out what to do about Leanne's implants.
If you haven't already, check out ourFacebook page. We'd love to hear from you.